ABout the author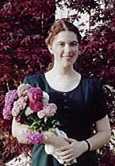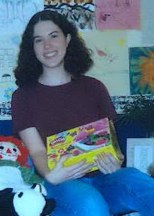 Melody
I wrote this site for several reasons. Researching information helps me detach myself from my own life. In a way, it is one of my own coping skills. I love to make web sites, too. I thought that this web site might be able to help people like me, who have a lot of questions about topics that no one likes to talk about.
Frankly, all of the issues on this site are issues that i deal with. I struggle with eating problems, I am a survivor of sexual abuse, and one of my coping skills is Self Injury. Some of you who are visiting this site know me in person, and may be shocked to discover this. But I never said that I was perfect. Everyone has their problems, and I definetely have my share. If you can't handle this... you probably aren't my friend anyway.
I am at the point in my life where I am ready to
*break the silence*
This website is one more way to do so
Thank you for visiting. In the future, I will be adding more information about myself and my personal struggles. If you are interested, keep checking this page for updates.
God bless.
Melody



Growing up




healing 101




Confrontations




coping




A Turn of Events






melody's

poetry & prose












Execerpts from Melody's Journal











I can be reached on AIM by the SN: Melbel2
I can be reached by email by: Melbel99@yahoo.com